Dylan Benwell (Aus)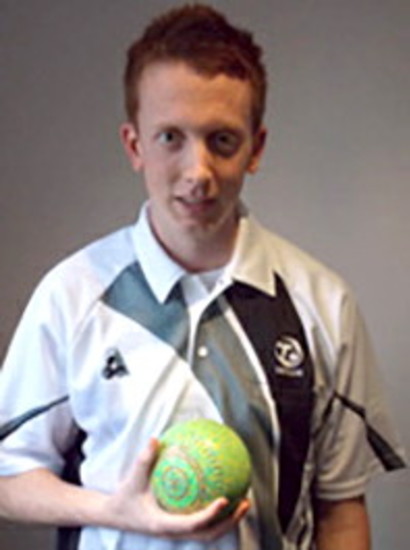 Dylan's comments on Taylor Bowls: "I play with confidence knowing I'm using quality products that improve the consistency of my game".
Which model(s)/size of Taylor bowls do you enjoy playing with and why?
Taylor Redline SR – Size 3. Comfortable feel in the hand and consistent on all surfaces and in all conditions.
What country/region/club/team do you play for?
Clayton Bowls Club, Victoria

When and why did you start playing bowls?
In Year 6 (2002), school went across for an end of year activity; also had family members who played. I'm a super competitive person and enjoyed the
challenge. I was never a great cricketer or footballer so wanted to play sport at a high level.
Are there any particular stories/incidents you would like to tell us about that relate to your bowling?
I've been extremely fortunate to travel Australia representing Victoria as well as play at the best bowls club in Victoria, Clayton. The trips and experiences with friends have provided several stories and incidents, most of which I can't share!! That's the best part of our sport though, sharing experiences with great people and the lifelong friendships you make. It's what keeps me coming back to play year after year.

In the bowling world who do you most admire and why?
I've been lucky to play and learn alongside some of Australia's and the world's greatest players at Clayton all who've positively impacted my career (Michael Wilks, Graeme Archer, Ali Forsyth, Aaron Wilson, Todd Simmons, Dylan Fisher, Brad Martin, Barrie Lester, David Holt) All exceptional men both on and off the green.
Do you have a favourite – film, book, song, football team, actor, etc. It can be more than one if you like.
Film – Happy Gilmore
TV – Game of Thrones, How I Met Your Mother, Suits
Books – Harry Potter series

Major Bowling achievements:-
3 x Bowls Victoria Premier Leauge Titles
3 x Bowls Victoria State Pennant Titles
Bowls Victoria State Pairs Champion 2015
Bowls Victoria State Fours R/U 2016
Victorian Representative @ Senior, U25 & U18 Level
Numerous Region Singles, Pairs & Fours Championships
Numerous Club Championships
Back to Team Taylor Home